What to wear, what to pack, how much money do you need? These are just some of the things that go through your head before you travel. In addition, this article compiled a checklist for everything else that should be on your mind before you leave.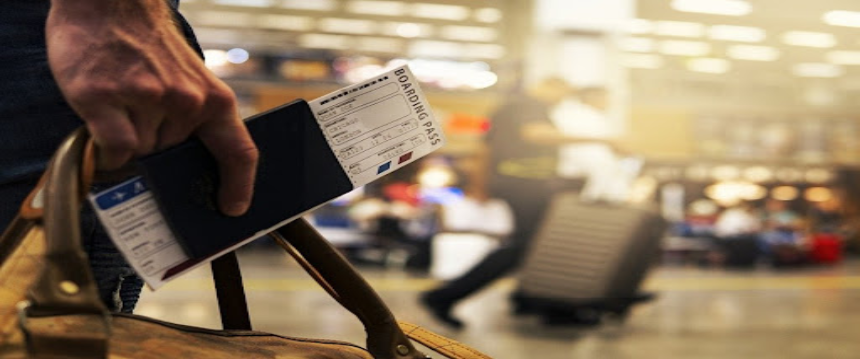 One of the primary things that should be on your mind is travel insurance. You never know what could happen, so it's best to make sure you are covered for everything that might occur while you're away from home. Keep in mind that essential travel health insurance will cover you if you need to be hospitalized while on vacation. This means that you won't have to pay thousands of dollars out-of-pocket for medical care that you will then need to fight with your insurance provider over later.
For you to be able to choose the right policy, you need to understand the different types of coverages that are out there. For instance, there is trip cancellation insurance, which will reimburse you if you have to cancel your trip for a covered reason. There is also baggage insurance, which will cover the cost of replacing or repairing your luggage if it is lost or damaged while on your trip. Many other types of coverage can be added to your policy as well, so make sure to do your research before you purchase a policy.
Passport and visa requirements
Different countries have different passports and visa requirements. Make sure you know what is needed for the country or countries that you will be visiting. Oftentimes, it's as simple as checking the embassy website of the country in question. However, there are some cases where you will need to apply for a visa in advance. If this is the case, make sure you allow enough time for the application process.
On the other hand, if you're traveling locally, some of the important documents that you need to carry with you are your proof of address such as utility bills as well as your ID. More often than not, your driver's license will usually work. Just keep in mind that all of your documents need to be organized and easily accessible, in case you are asked to show them while you're on your trip. You should also keep them in a safe place while you travel, such as a hotel safe.
It's also important to check if any immunizations are required or recommended for the countries that you will be visiting. Oftentimes, this information can be found on the country's embassy website, but you can also check with your doctor. More often than not, if certain immunizations need to be taken before traveling abroad, they will usually have to take them at least two weeks before departure for them to work effectively.
For instance, you may need to be vaccinated against yellow fever if you're visiting a country in Africa or South America. Other vaccinations may be recommended, such as for typhoid and malaria. Make sure to do your research so that you can make an informed decision about which immunizations to get before traveling. Rest assured that all of these are for your protection in the long run.
How much money do you need for your trip? This is a question that needs answering before you go. You don't want to be caught short when it comes time to pay for something. On the other hand, you also don't want to go overboard and spend a lot more than you need to. There are two ways that this can be done. Before you leave or while you're on your trip, make sure that you plan how much money you need. For example, will your credit card work abroad? In case it doesn't, do you have a backup plan? What about exchanging money once you're there? These are all important questions that need answering before traveling.
Another thing to keep in mind is that different countries use different currencies. Make sure you know what the currency exchange rate is for the country or countries that you will be visiting. This way, you will be able to calculate how much money you will need. You can then convert different currencies into your currency at the current exchange rate so that it's easier for you to understand what is needed based on your budget.
You should also take the time to pack the right clothes. This is especially important if you're traveling to a country where certain standards of dress are required, such as covering your shoulders and knees. On top of this, it's also important to take into consideration the weather conditions in the place that you will be visiting so that you can prepare accordingly. For example, if it's going to be hot, you'll want to pack light clothes that will keep you cool. If it's going to be cold, then make sure to take heavier clothes and maybe even an umbrella.
It's also a good idea to research what the cultural norms are for the country or countries that you will be visiting. This is so that you don't inadvertently dress in a way that will offend. For example, it's considered disrespectful for women to show their shoulders and knees in some Islamic countries. Make sure to pack clothes that will cover you appropriately while still keeping you comfortable throughout your trip.
Another thing to keep in mind is what electronics you should bring with you on your trip. You'll want to have your smartphone or tablet with you, as this will keep you connected to those back home. In addition, the camera on these devices can also be a great way of capturing all those special memories from your trip so that they don't get forgotten over time. Don't forget spare batteries and chargers for any electronics that you take with you. You may also want to think about taking a power adapter plug for the country or countries that you'll be visiting so that your electronic devices can be charged while on the go.
In conclusion, make sure to tick off everything on this checklist before you travel. With these important points covered, there's no way that your trip can go wrong.